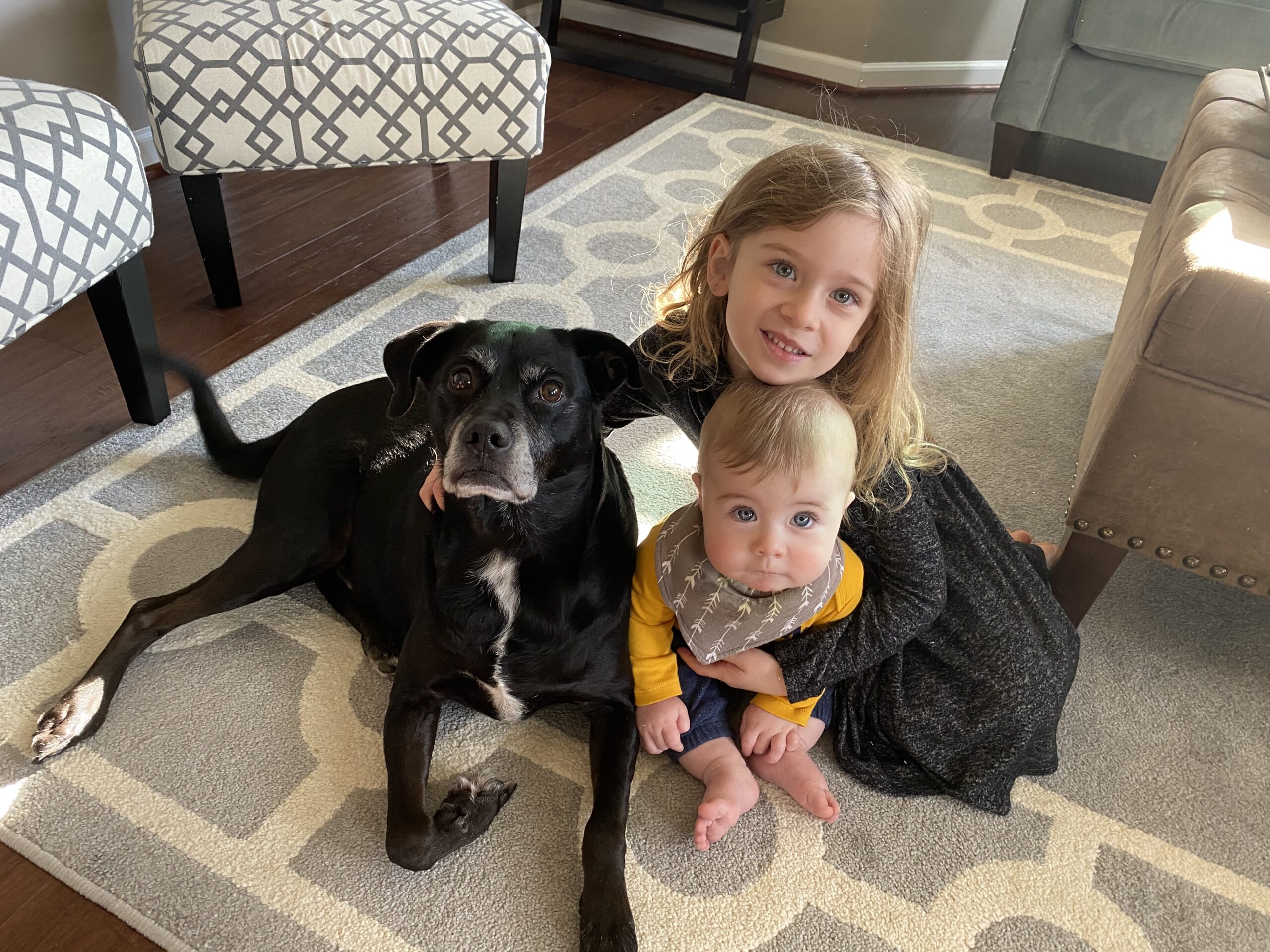 At Home With The Yi Team Pets
One of the best things about owning a home is being able to have pets! We're inviting you to take a peek behind the scenes to see what our mortgage pro's home life looks like. These are the lovebugs we work from home with and love coming home to. Come on in and say hello to The Yi Team pets!
Say hello to Jack
Jack is a little rescue dog that's happiest sitting on the couch to get a better view out Chong's front window. Jack loves his fenced yard, but he's a lot like Chong and likes to hang out with friends. Taking daily neighborhood walks is also how he keeps his svelte figure.
We all love our furry friends at The Yi Team. They make owning a home even more special! Jack recommends that you check for great sidewalks or trails in your new neighborhood.
Ask Chong why he named his dog Jack!
Montego is named after Erin's favorite place to vacation
You can find Erin in Jamaica whenever she has a break in her mortgage and mom schedule. Montego is a nice reminder of one of the most beautiful places on earth, Montego Bay. He holds down the fort and helps keep Erin's two little ones entertained just like the nice, old gentleman that his grey hairs imply.
Montego loves his house because of it's terrific open floorplan. He can play with the kids without having to worry about knocking something over. And there's plenty of room for the oversized chair so he can read a good book with his people.
Calvin is on bedrest
Calvin is Jen's rescue pup. Named after the Baltimore Oriole's hall of famer, he's a bit of an athlete himself. Somehow that didn't stop him from breaking two legs at the same time! Thank goodness Jen has a great backyard to let Calvin get some fresh air while he's recuperating.
A fenced back yard is a must, says Calvin. Being able to play off the leash helps him build his muscles back up.
George is one cool cat
Jon and Erin are the big cat lovers on The Yi Team. One of the best things about owning a home is coming home to this big guy.
Want to say hello to George yourself? Just hop on a zoom call with Jon. George somehow makes an appearance any time the camera is on. He's a big fan of working from home with pets.
Sammy
Say hello to Sammy! She's a big fan of football games by the fire and snuggling into her favorite sherpa blanket. She has everyone fooled that she's a couch potato, but Sammy really loves to investigate her neighborhood with Derek's daughter Lila.
Sammy's best tip is to remember to wear a classy collar with your contact information on there. Especially if you've just moved into the neighborhood.
Her second tip for homeowners is to make sure there is a nice spot in the entry for a pup to show off how happy she is that you've walked in the door. Her wiggle-butt moves can't be beat!
Riley thinks she's a lapdog
Riley knows that remote learning and working from home can be hard, so she's always there for a big hug.
Riley is Kellie's golden doodle. She has tons of space to in the fenced yard, but if you ask Riley, she'd rather be sitting on someone's lap. Riley is NOT a fan of the hardwood floors and is looking forward to the new rug that's going on the stairway. Her fluffy feet are too slippery!
Dani loves to make you laugh
Nothing makes Dani happier than getting a good laugh out of her people. She's loves to try on a funny hat or toupee to put a smile on Beth's face!
Dani recommends when you're looking for the perfect home that you find something that has enough wall space to hang a mirror. She really likes to check her cute face before she heads out to play with friends.
Bocephus loves naps
It's not easy being this cute. Bobo needs to refresh with a little nap to stay on top of his game. He loves being part of the Walowac pack and keeps them all on their toes.
Bocephus thinks the best part of being a homeowner is having a warm place and a good shoe to lay down on. Turn on the sound for this video people. Bobo is really sawing some logs!
What Do The Yi Team Pets Have To Do With Mortgages?
Now, why are we sharing The Yi Team pets with you? Because one of the best things about owning a home is being able to have pets. There is no upcharge to your monthly rent. And nothing beats coming home to a fur baby who thinks you're the greatest!
Scroll down to find out how The Yi Team Mortgage takes care of the pets in your life with a well planned mortgage.
Cash-out Refinance
If your pet needs a fence to keep them safe or you're ready to upgrade their outdoor space, don't forget about a cash-out refinance. You can use that cash to pay for improvements to your home that might just make your pet love you even more!
Feeling Squished?
Working from home with pets can sometimes open our eyes to the fact that we just need more space. If you're ready to make the move to your first home, or a larger home, give us a call to start your journey.
Operation Fido
The Yi Team loves pets so much that we make sure our borrowers get their custom pet tags as soon as they close their loan.
Your pet will receive a welcome letter from Jack, Chong's dog, to let them know we're taking good care of them!